Aussie man, 43, facing 12 years behind bars in Indonesia after 'cops found meth in his Bali villa' goes on wild rant about a 'wonder drug' called kratom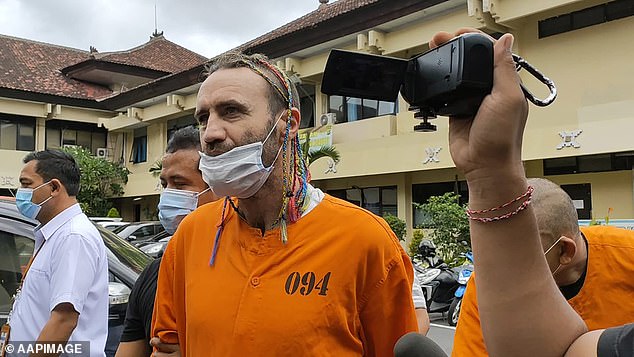 An Australian man arrested in Bali for alleged possession of methamphetamine also had a large haul of a locally grown stimulant which he's touted as a wonder drug.
But Travis James McLeod faces no charges in relation to the substance, known as kratom, which police allege was found at his Kerobokan villa, because while the substance is now illegal in Indonesia the laws are not yet enforced.
The 43-year-old Fremantle man was on Wednesday paraded by Denpasar police in an orange jumpsuit along with the drugs.
He had little to say about the 0.86 gram of methamphetamine which police allege he possessed but he had plenty to say about kratom, derived from a Southeast Asian tree and which can have similar effects to opioids.
'Kratom should be made legal everywhere and not be vilified in such a manner,' McLeod told reporters.
Read more at the Daily Mail