Suffolk to Drop Kratom Ban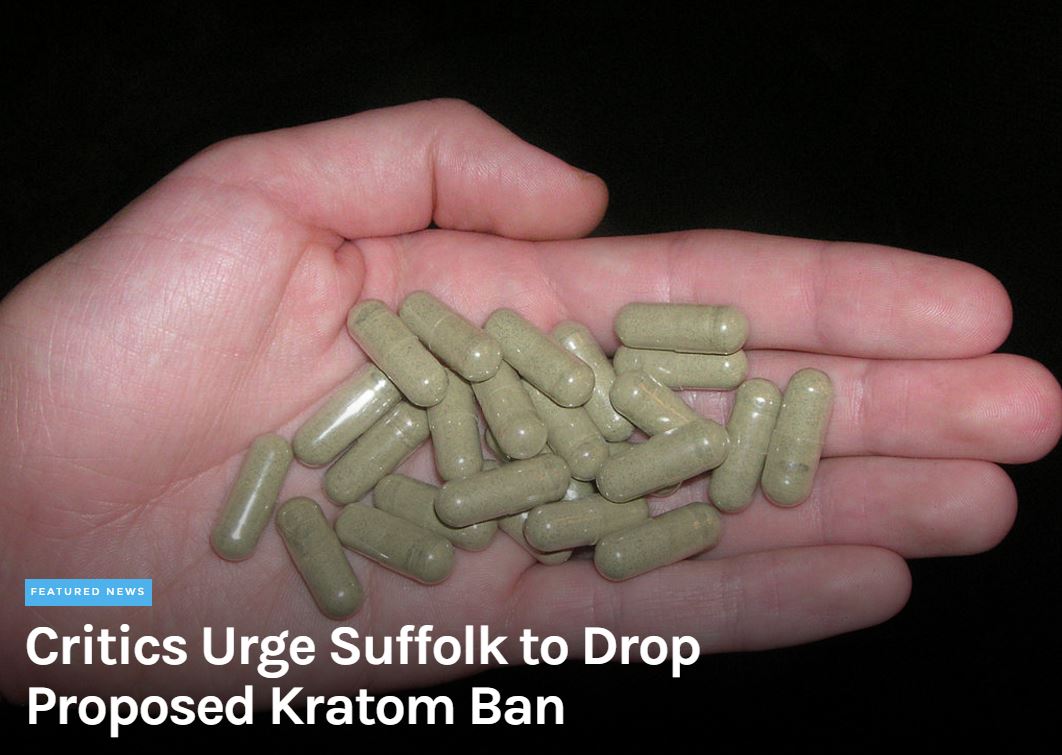 Kratom, an herb that Suffolk County lawmakers proposed banning, was likened to heroin and a miracle cure by a dozen people speaking for and against the bill at a public hearing Tuesday.
The Food and Drug Administration, which deemed all strains of kratom a dietary supplement, banned its importation. Five states nationwide have also banned the herb, according to the American Kratom Association, and New York State lawmakers are also considering a ban.
Suffolk County Legis Steve Stern , whos term limited and running for Congress, proposed the ban in March out of concern that its a gateway drug to narcotics such as heroin.
Many from the county are urging Suffolk to drop the proposed Kratom ban as they believe the benefits from the plant are worth the concern of the lawmakers.
Kratom has been seen as a useful medication that people have been using for many generations. That hasn't stopped law enforcement however, which seems bent on banning the substance throughout the country.