APRU Announces Development of a Proprietary Water Soluble Kratom Extract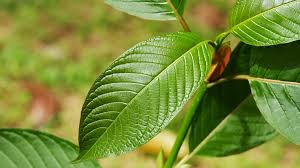 The Apple Rush Company, Inc. (US OTC PINK: APRU) (the "company"), a beverage maker, manufacture of unique consumer brands and CBD and Kratom products and drinks, announced today that it has developed a proprietary water soluble kratom extract.
"Kratom alkaloids are not generally soluble in water, however with a lot of development in our lab we have created a fully water soluble extract that can be blended directly into any beverage. This water-soluble extract can be used to make many different products in the future and allows us to be able to mask the flavors to produce a kratom product that will appeal to the largest base of consumers. Mitragynine, the active ingredient in our water soluble extract is a bitter alkaloid that is difficult to mask and we have created a product that works for many applications," said Tony Torgerud, CEO of Apple Rush.