Commentary: Why We Should Regulate Kratom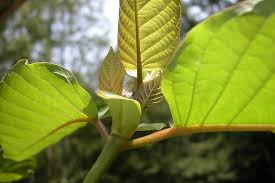 KRATOM (Mitragyna speciosa) is a botanical product made from the leaves of a plant that is indigenous to Southeast Asia, where it has been used for centuries. As awareness of it has developed around the world, interest in kratom's psychoactive properties has grown.
In the U.S., kratom is categorized as a novel psychoactive substance, or NPS, because unlike virtually any other psychoactive compound it can be both a central nervous system stimulant and depressant, depending on the dosage. At low doses of less than 5 grams it is a stimulant; at doses above 5 grams, it produces depressant and analgesic effects like an opioid. It is sold as a powder, in capsules, as a liquid concentrate, and it is infused into chocolates.
The Food and Drug Administration considers kratom to be a new dietary ingredient without established safety guidelines for dietary use. It is not yet regulated as a drug, though in 2018 the FDA found scientific evidence of the presence of opioid compounds in kratom, underscoring its potential for abuse as well as its potential to be used as an opioid-type medication.
Some research suggests kratom is an effective means of pain management — proponents use it to manage post-traumatic stress disorder, depression and anxiety – and some use it to help manage symptoms of withdrawal from heroin and prescription opioids. If it is being used in these ways, then it appears that kratom should be managed under the same protections used for other plant-based medical treatments, like cannabis. Research demonstrating the effectiveness of cannabis (marijuana) for pain management served as the catalyst for legalized, regulated medical marijuana sales, where there is some degree of "quality control," predictable dosing and point-of-sale consumer education.
Despite its wide availability, kratom is not without risk: adverse medical outcomes reported to the United States Poison Control Centers range from liver damage and renal failure to cardiac arrest. The number of adverse outcomes reported involving kratom has increased from 13 in 2011 to 682 in 2017, and there have been 11 deaths associated with the substance. There were also several instances in which newborn babies went through withdrawal associated with maternal use during pregnancy, and infants exposed through breast milk.
Whenever products like kratom are not regulated, there is a risk for adulteration and contamination. There have been some instances of products being sold as kratom that is adulterated with potentially dangerous substances in order to artificially increase quantity and weight. In 2018 there was an outbreak of illnesses associated with salmonella contamination in kratom in the U.S. The FDA advised consumers to avoid kratom and kratom-containing products and temporarily banned the import of kratom into the U.S.
More of this story at US News