Fremantle man Travis James McLeod describes Bali jail as 'hell's hallway'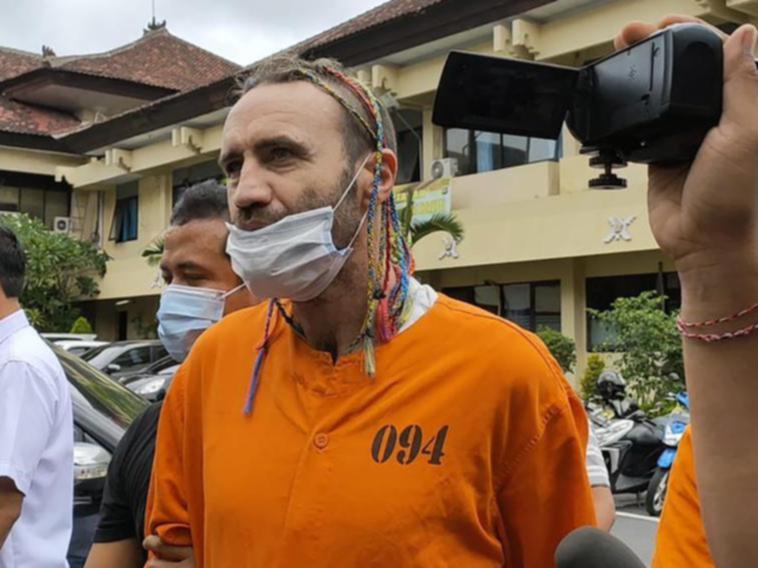 An Australian man arrested in Bali on drugs charges says he has a message for foreigners on the holiday island – Don't trust anybody.
And he has described the Bali jail he was sent to as "hell's hallway" and "like a microwave oven", expressing relief at being transferred to a drug rehabilitation facility to await trial.
Travis James McLeod has spent the past three months behind bars in Bali after police allege he was arrested with 0.86 grams of methamphetamine in his possession.
McLeod, whose case was handed to prosecutors on Thursday in readiness for his trial, spoke about how he has handled jail and his predicament.
McLeod, who is from Fremantle, also had a large haul of a locally grown stimulant called Kratom, but he is not charged in relation to that because while it has been declared illegal in Indonesia, the laws are not yet enforced.