How America's Opioid Epidemic Could Get Even Worse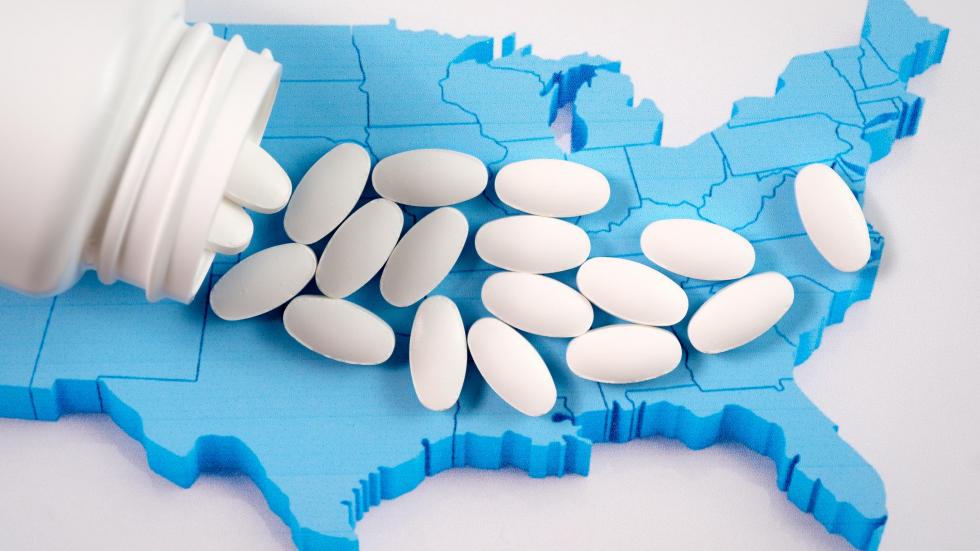 The latest news on America's opioid epidemic seems positive: Based on preliminary data, drug overdose deaths may have fallen in 2018 — for the first time since the crisis began in the 1990s.
But a new, exhaustive report by RAND, led by researcher Bryce Pardo, points to one way the opioid crisis could still take a turn for the worse, possibly leading to thousands of more deaths each year, if the market for fentanyl were to become more widespread.
The report documents the rise of the synthetic opioid fentanyl and its analogs, which have increasingly been mixed with — or outright replaced — heroin and opioid painkillers in the illicit drug market. This trend toward fentanyl is known as the third wave of the opioid crisis, following the first wave of prescription opioids and the second wave of heroin.
"One of the most important — and depressing — insights in this analysis is that however bad the synthetic opioid problem is now, it is likely to get worse before it gets better," the report explains. It goes on:
In 2017, ten states accounted for one-third of all mentions of synthetic opioid overdoses, despite making up a little more than one-tenth of the nation's population. Conversely, almost three in ten states report synthetic opioid overdose death rates that are one-quarter of the national average of nine per 100,000. The math is simple and distressing: If the rest of the country had a synthetic opioid-involved death rate of half of New England's in 2017, that would come to about 38,000 synthetic opioid-involved fatal overdoses.
The US's preliminary 2018 data, while generally positive, don't rule out the possible spread of fentanyl. While the data suggests overdose deaths went down overall, that was mostly due to falling painkiller overdose deaths, which went from around 15,000 in 2017 to below 13,000 in 2018.
But according to the same data, overdose deaths linked to synthetic opioids, like fentanyl, went up from more than 29,000 in 2017 to nearly 32,000 in 2018. The RAND report provides one way that increases in fentanyl deaths could continue — if the drugs spread to other parts of the country.
Read more on Vox