$59K and Kratom Seized in Cullman Undercover Investigation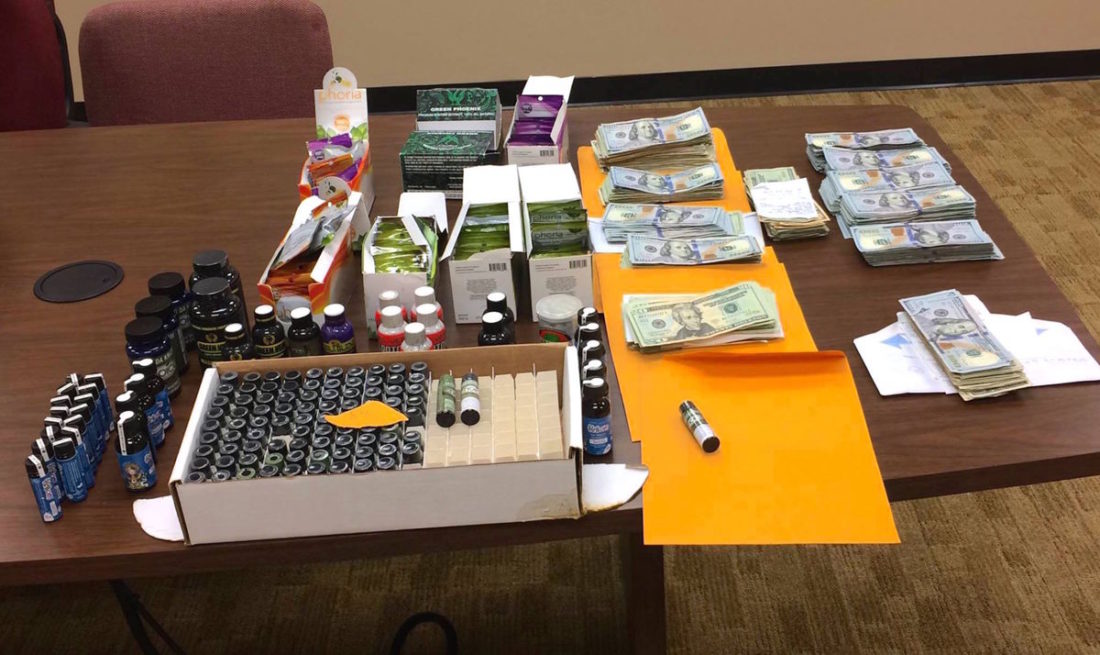 A monthlong undercover drug investigation by Cullman police led to the arrest of a man on several felony charges and the seizure of $59,000 and the newly illegal drug, Kratom.
Investigators seized more 200 packages of Kratom, a controlled substance recently banned by the Alabama Legislature, along with $2,000 in cash and a 2006 Ford Freestyle. Authorities said they witnessed the vehicle being used to commit a crime during the undercover investigation.
Police then executed a second search warrant at the Jet Pep where they found more Kratom and seized $57,000 in cash.
After consulting with Cullman County District Attorney Wilson Blaylock the following day, police charged Ali with five counts of unlawful distribution of a controlled substance and five counts of attempt to commit a controlled substance crime.