Bar review: No booze, but kratom, kava, kombucha at Mad Hatters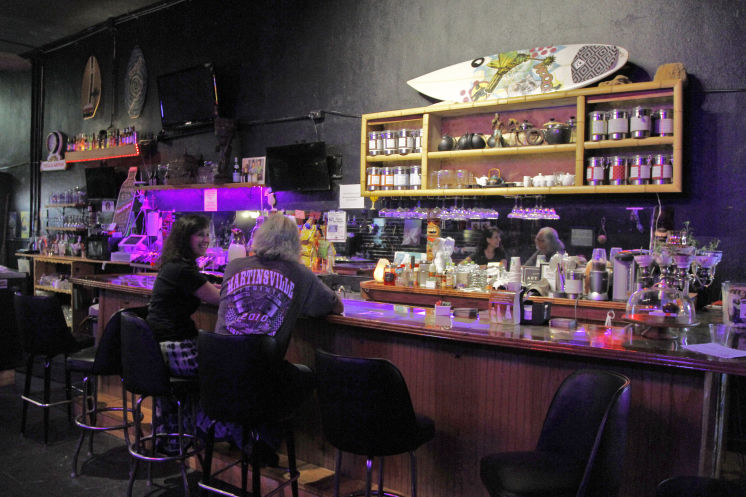 While many kava bars follow the default island/tiki theme, Mad Hatters has gone a different route, themed throughout in an Alice's Adventures in Wonderland motif (hence the name). The Hatter, if you recall, made an appearance in the chapter A Mad Tea-Party.
A "mad tea party" is one way to describe the scene at Mad Hatters. From the borderline-psychedelic murals to groups sharing hookahs on the bamboo- and palm-lined patio, Mad Hatters has a vibe entirely distinct from any booze-based watering hole I've visited. It's closer to a slightly strange coffee shop than the beer-and-booze spot it was just a couple of years ago.
Kratom is a tea that has long been used in Southeast Asia for its pain-relieving qualities. In Thailand, where it is now illegal, it was used to treat opiate withdrawal. In low doses, it acts as a mild stimulant, while in higher doses, it has a more relaxing effect. Kratom is served at Mad Hatters with a variety of flavoring syrups, which help to offset the profoundly bitter flavor of the kratom. The kratom cocktails I sampled were all quite tasty, but it helps if you already like bitter teas.
Although kratom may be legal (largely due to a lack of current regulation), it has also proven to be habit-forming, so treat it as you would any other addictive substance. Just because it's readily available doesn't mean you shouldn't approach it responsibly.