Opioids in Oregon: It's Not Just A Plague In The Rust Belt States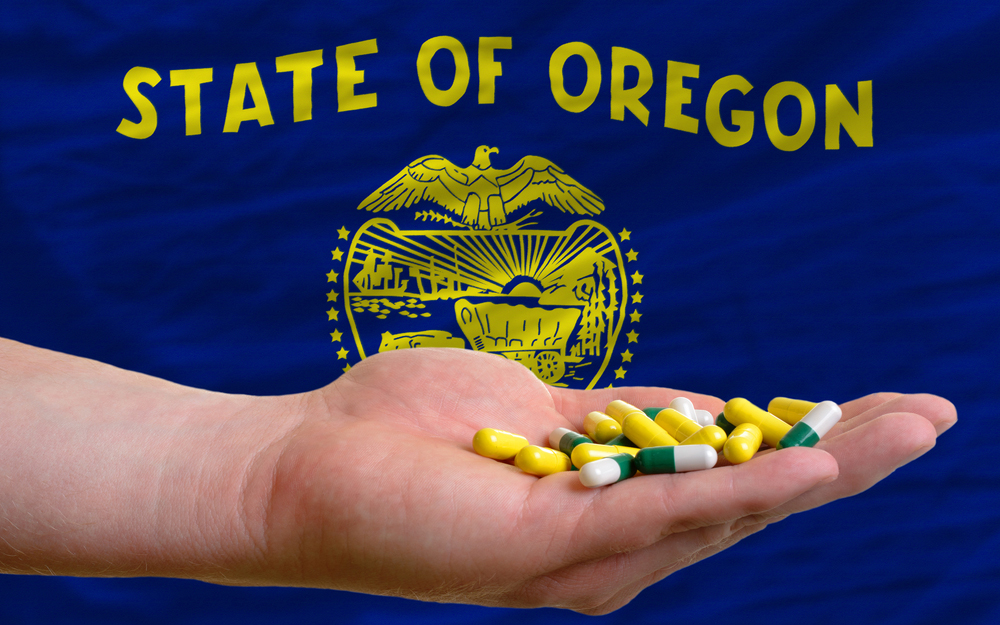 Prosperous and progressive Oregon had a 5.1 percent increase in drug overdose deaths in the 12-month period ending April 3, according to provisional figures from the federal Centers for Disease Control and Prevention.
"Oregon has one of the highest rates of prescription opioid misuse in the nation; more drug poisoning deaths involve prescription opioids than any other type of drug, including alcohol, methamphetamines, heroin and cocaine," the Oregon Health Authority states clearly on its website.
The pattern in Oregon appears to be similar to that in the really hard-hit states, like West Virginia, Ohio and Pennsylvania — addiction to prescription painkillers frequently drives people to heroin (often laced with fentanyl) and, for too many, death.
"Some people have lost everything," Dr. Rachel Solotaroff of Central City Concern, a nonprofit in Portland dedicated to fighting homelessness that also helps addicts get back on their feet, told NBC Nightly News. "They had jobs, families, master's degrees."
Oregon health officials have responded by taking steps to make safer treatments available to pain patients, making sure anti-overdose remedies are widely and easily available, and by reducing the number of pills in circulation by revamping prescription practices.
Read more at NBC News