Tons of Kratom Being Sold in Colorado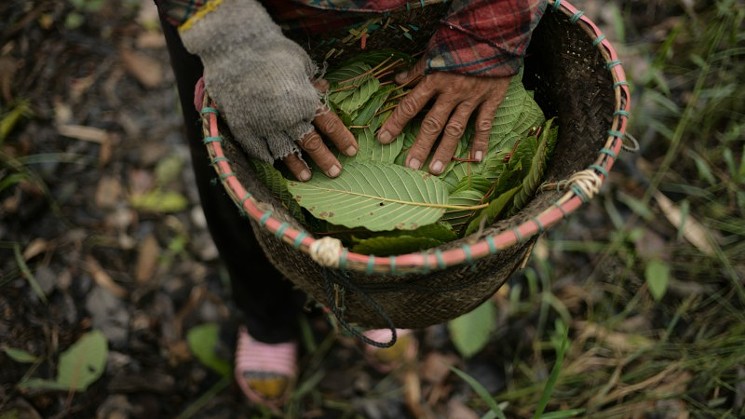 Kratom, a popular herbal substance of Southeast Asian origin, continues to be targeted by the federal Food and Drug Administration, which has issued numerous health warnings about it. The agency has even taken part in the seizure of a shipment bound for Denver, which banned kratom for human consumption in late 2017.
Nonetheless, kratom remains readily available for sale in Denver and throughout much of Colorado, and according to knowledgeable sources in the state and beyond, a business continues to boom despite the FDA's actions and the Mile High City's restrictions. To keep up with demand, suppliers say they are purchasing kratom by the ton either in raw form — leaves plucked straight from the plant — or ground into a powder that is frequently used to make teas and different types of powders such as the popular Bali kratom.
Mitragyna speciosa, the name the scientific community prefers for kratom, isn't new. The plant has been used medically for centuries in areas where it's indigenous, including Indonesia, Thailand, and Malaysia, and in the West, it's been employed since the 1980s as a pain reliever and aid in ending addictions to opioids and even alcohol. But in 2016, the FDA moved to place kratom on its list of Schedule I narcotics alongside heroin — and while the feds subsequently backed off this designation, they've continued to criticize its effects on a regular basis.
As for advocates of kratom, including the Kratom Information & Resource Center, which recently ripped the media for what it characterized as one-sided coverage of the topic, they lobby for further testing to determine the medical benefits of the substance even as they contend that prohibitions may put users at risk — particularly those who turned to it to kick a dependence on opioids.
Indonesia, meanwhile, doesn't allow domestic consumption of kratom; neither does Malaysia, although Thailand now does. But exporting it in unprocessed form remains lawful — and among suppliers, Virgo is quite vocal. Consider this translated and edited comment on a Change.org petition titled "Save the Kratom Plant:"
The FDA has linked fifteen deaths between 2014 and 2016 to kratom, but proponents of the substance point out that fourteen of the victims had other substances in their system, making the actual cause difficult to determine.
Virgo, for his part, shrugs off other concerns about kratom. While some consider it to be a miracle herb, others argue that it's ruined their lives, and a number of professionals at local clinics see it as consumers trading one addiction for another.
Read more at Westword