Kratom-Linked Hepatotoxicity on the Rise in the U.S.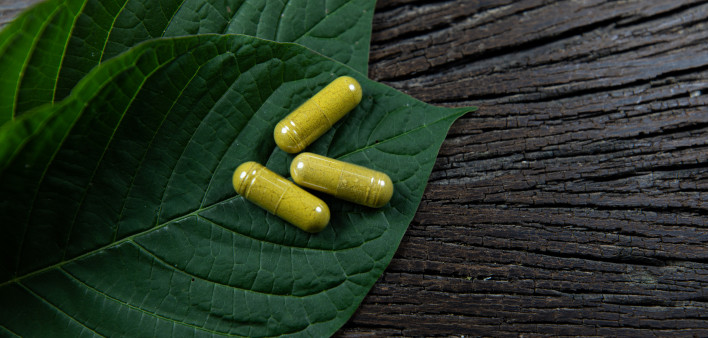 BOSTON — A small, but growing number of cases of liver injury, related to the herbal product kratom, have been observed over the past 2 years, a researcher said here.
Cases of kratom-associated hepatotoxicity had been sporadic until 2017 when there were three cases alone for a total of seven cases since 2007, as well as four more pending from 2018, reported Victor Navarro, MD, of Albert Einstein Healthcare Network in Philadelphia.
Kratom is derived from an Asian plant, and the authors noted that the product has opioid-like effects — a stimulant at low doses and a sedative-hypnotic at high doses. Moreover, they said that over 90 deaths have been attributed to kratom, according to CDC data.
Researchers from the Drug-Induced Liver Injury Network examined data from 404 cases of herbal and dietary supplement-associated liver injury from 2004 to 2018. They performed a chemical analysis of three products and found kratom (Mitragyna speciosa, the botanical from which kratom is derived from) and no other toxins.
Of the seven confirmed cases of kratom-associated hepatotoxicity, patients had a mean age of 46, a large majority were white, and a large majority were men. Patients used kratom for a median of 15 days, and the most common symptoms were itching (86%), jaundice (71%) and abdominal pain (71%), with a median symptom latency of 28 days. All seven patients were hospitalized and all seven recovered, and no patient needed a liver transplant, though researchers noted that two patients underwent a biopsy that showed cholestasis, or a decrease or obstruction of bile flow.
More disturbingly, Navarro said that these patients "seem to have taken pretty small doses" of kratom, smaller than what had been shown to cause injury in a rat model or even some human cross-sectional studies.
Researchers called for further human toxicity studies for the product and emphasized the clinicians should have "heightened awareness" of kratom's capacity to cause liver injury, as well as its potential for abuse.