Colorado Herbal Imports Opens Second Outpost for Kratom and More in Glendale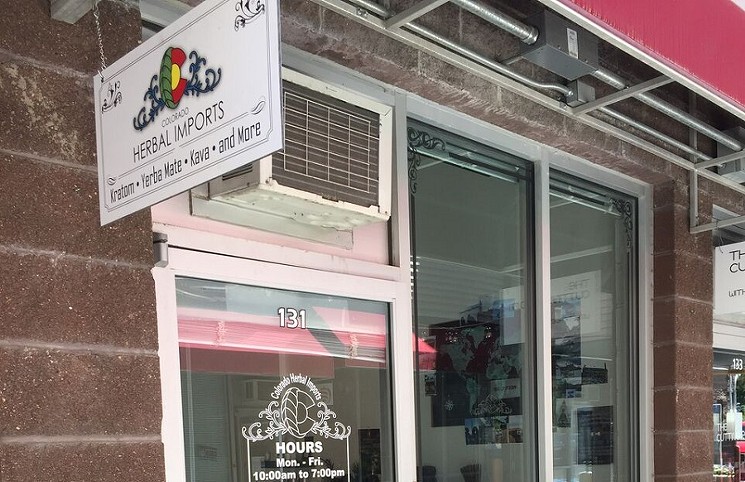 Colorado Herbal Imports, a retail shop selling kratom and other imported herbs, is doubling down on Denver's need for leafy remedies with a second location in Glendale.
The shop specializes in ceremonial, medicinal and traditional herbs including gotu kola, kava, kratom, yerba mate and wormwood that were hard to find in brick-and-mortar establishments.
"The Littleton shop was doing so well after six months that we thought it was time to expand," says store manager Eric Roy. "We looked in Capitol Hill, but decided the Cherry Creek area was a good spot in the middle of Denver."
Some users also consume it as a stimulant, according to Roy. A relative of the coffee plant, kratom is traditionally consumed by chewing its leaves or brewing it into a tea.
Read the full article at Westword