How Much Money Will it Take to Undo the Damage from Opioids?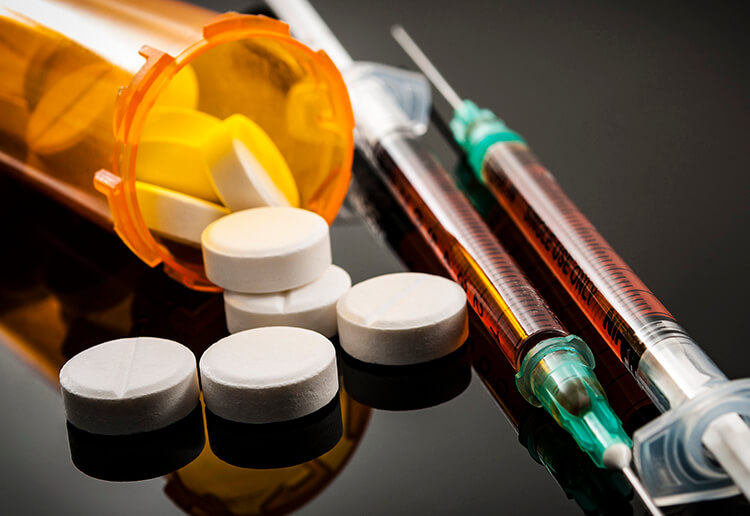 CLEVELAND — Inside the plaintiffs' war room, bleary-eyed, caffeinated lawyers worked on what would be one of the most important cases of their careers — the first bellwether trial in the national opioid litigation against the country's biggest drug companies. Their rented office space across from the federal courthouse was crammed with copy machines, boxes of documents, whiteboards and — to capture the gravity of the work — some World War II-era propaganda posters.
Someone had stenciled a message on the wall: "If In Doubt Don't Ship It Out."
But their first battle, with two Ohio counties as plaintiffs, was called off at the last moment. At 1 a.m. on Oct. 21, hours before opening arguments were to start, four of the drug companies settled with Summit and Cuyahoga counties — with no admission of wrongdoing.
That $260 million deal leaves many of the most vexing questions surrounding the national litigation unresolved — chief among them, whether 12 ordinary people would have held drugmakers and distributors liable for the nation's catastrophic opioid epidemic. Meanwhile, the crisis continues claiming more than 100 lives a day.
But such a deal is unlikely in the near term, according to interviews with attorneys involved in the case and a survey of attorneys general in all 50 states and the District of Columbia. A provisional framework for a global settlement, announced by four of those attorneys general on Oct. 21, is supported by only three other states so far.
A recent report from the Society of Actuaries said the crisis cost the nation $631 billion in economic damages in just a four-year period. The extra health care costs among people with opioid addiction reached $56.9 billion in 2018 — a single year. And on Monday, the White House Council of Economic Advisers estimated the cost of the epidemic — including "the value of lives lost" — at $696 billion in 2018, a stunning 3.4 percent of GDP.
Continue reading at The Washington Post